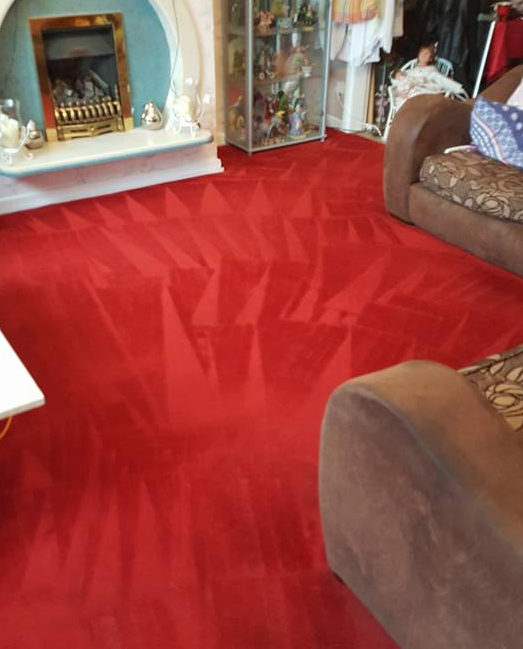 Why Use a Professional Carpet Cleaner
When you see the variety of prices for cleaning carpets its easy to get confused and assume that all carpet cleaning companies are the same. Many will think it is best to go for the cheapest one. This is a bad mistake to make. Not all carpet cleaners use the best equipment or get the best results.
The people who use the cheaper companies and end up with bad results often get a false impression of the results a professional carpet cleaning can achieve. It is a false economy to go for a low priced carpet cleaning firm and it can also end in disaster as they are usually untrained people who buy a non commercial machine to clean with and more than likely are uninsured for damages.
Elite Clean have been called out to so many of these horror stories and in most cases have been able to deal with the problems inferior carpet cleaning companies have left behind.
An example of this is unprofessional cleaners over wetting the carpet and damaging the underlay or making a small stain spread out by not treating it correctly. Pet urine if not removed correctly can resurface if too much water is used and it is soaked into the underlay. (this also applies to Upholstery)
What does a professional do?
First we assess the type of carpet and its history. This is to make sure we don't cause shrinkage and avoid causing any damage. Many of our customers spend hundreds of pounds on their carpets and we pride ourselves on keeping their carpets in their best condition. We plan our exit from the room as we dont want to rewalk the surface after cleaning.
We then spray our own blend of chemicals which although are pet friendly after treatment we advise waiting till dry before allowing pets to walk on the carpet. These chemicals help detach the microorganism, dirt particles and spills which have worked themselves into the carpet. Our chemicals contain neutralizers that combat many odours which have been trapped over a period of time.  Note that we do not mask odours as some other companies do. We test the PH level of the carpet  surface to see if it has a balanced PH level before we leave.
Due to our professional equipment and the fact that we steam your carpet with pressurised steam at 230 degrees (the high temperature is due to the equipment maintains up to 800 psi pressure (depending on carpet texture)) your carpet will be touch dry very quick compared to some other firms (temperature and humidity can also be a factor).